This plan includes:
Two full Marlowe Pro reports per month
Each month, you're eligible for two Marlowe Pro reports. The reports can be used on any of your novels. Each A.I. analysis costs $45 as a stand-alone report (vs. $29.95/month for the Pro Plan), so this is a great value that comes with your Pro membership. If you don't use the reports during your month, the credits will roll over to the next month of your subscription.
View Sample
Marlowe Basic Reports (Unlimited)
The Marlowe Basic Plan allows you to run your manuscripts through our A.I. at no cost. She'll provide a 16-page PDF document with feedback on your novel's readability score, clichés, dialogue percentage, use of explicit words, frequently used adverbs and adjectives and possible misspellings.
Sample Report
Marlowe's Pro Report includes:
| | | | |
| --- | --- | --- | --- |
| Features in Your A.I. Report | Basic | Pro | Single Report |
| Sentence stats and readability score | | | |
| Dialogue vs. narrative usage | | | |
| Potentially offensive language flagged | | | |
| Repetitive phrases | | | |
| Repeated usage of adverbs | | | |
| Repeated usage of adjectives | | | |
| Verb choice and use of passive voice | | | |
| Possible misspellings | | | |
| Punctuation data | | | |
| Subject matter book comps | | | |
| Linguistic style comps | | | |
| Four bestseller comps | | | |
| Narrative arc and plot structure analysis | | | |
| Story beats placement | | | |
| Pacing analysis | | | |
| Major characters' personality traits | | | |
| Subject analysis | | | |
| Explicit content analysis | | | |
| Bonus Benefits: | | | |
| Access to Webinar & Special Events | | | |
| Promo opportunities at BingeBooks.com | | | |
What writers are saying
"I love this! I tested it out on one of my older novels. Nailed it! I do a lot with publishing and this is going to be one of my new favorite tools."
Dee Cooper
Published author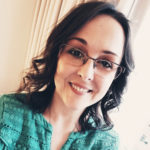 "I found Marlowe to be an invaluable tool that I'll be using with all of my future books."
Alex Grayson
Published author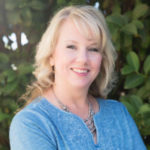 "This program is AWESOME! I definitely want more than one pass at it. I used my unfinished manuscript to check myself and the feedback is SOOO helpful!"
AD Justice
Romance author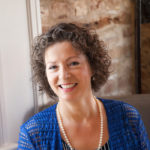 "For the writer serious about a publishing career, Authors AI is an indispensable resource."
Christine Nolfi
Bestselling author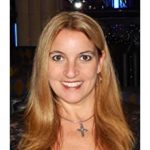 "I think authors are going to go crazy for Marlowe!"
Samantha Christy
Bestselling romance author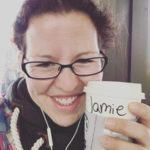 "This tool has been an eye-opener in many different ways. … I loved the report from the first to last line."
Jamie Summer
Published author
"The free report is a gem. It provides a quick assessment, though not as detailed as the main report. Do I really need that many adverbs? Adjectives? Clichés, too. The more detailed report – yes, it costs money – takes some more time to assess. The Plot Structure is the core piece of data and reflects the ups and downs of the characters' journey. Excellent material for determining whether you're on course or not."
John Hindmarsh
Bestselling Sci-Fi author
"Marlowe is a powerful and impressive tool for authors of all levels. Even with over fifty books under my belt, I was able to see where my next manuscript may need a few tweaks to give my readers a more enjoyable experience."
Ellis Leigh
USA Today bestselling author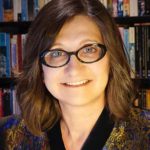 "Wow! I LOVE it! The report I received was comprehensive and useful and I'll definitely be putting into action most of the suggestions given to make my ms even better. Thank you!"
Lucinda Brant
New York Times bestselling author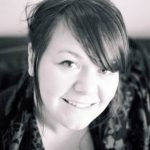 "Marlowe is a fantastic resource for writers. Not only does it break down the elements of a bestseller, but it shows you the beats of your story, gives you an indication of how accessible your novel is, and hunts out all your overused words and phrases. All of these elements combine to create an indispensable first pass for your novel."
Sarah Dalton
Bestselling author
"I really love this product. I'm new to fiction writing, but I use corpus linguistic approaches at my job. So these reports really speak my language."
Ryan Rivers
Aspiring Fiction Author
"Marlowe has become a wonderful addition to our fiction manuscript review process. Our human assessment paired with the AI analysis allows us to provide authors with a level of feedback they appreciate and gives us, as the potential publisher, a well of information."
Cortney Donelson
Associate Publisher, Morgan James Publishing
"Students in my AP Computer Science Principles class greatly benefited from our discussion of Authors AI. Recently, we completed a unit on the use of data. Now, we study the impact of societal innovations. The report from Marlowe speaks to both. We talked about Plot Structure for best sellers as compared to my novel. One student said, 'Authors could also use this to pace their plot (the time between dips and highs).' In this case, my novel closely followed one of the seven archetypes. Win!"
Michael Blackwell
Mathematics instructor, Newberg School District, Oregon
Sample Reports
Also included in this plan:
Author access to BingeBooks
BingeBooks.com is a reader recommendation, review and book discovery site. Marlowe Pro members have the ability to create an author profile and showcase their novels on the website for sale by book retailers. Here's a look.
An invitation to join our community
We're about more than data. Authors A.I. is an online community run by and for authors. Get advice from fellow authors in our Facebook group, which is made up of fellow authors interested in improving their writing, storytelling and book sales.
Ability to attend expert webinars
We aren't just data geeks — we're authors, too! Receive invitations to our First Draft Friday events and our live webinars with artificial intelligence experts, editors and bestselling authors as well as bonus materials for your author career.
We've got A's for your Q's
| | |
| --- | --- |
| Can I download or print the reports? | |
| What's the difference between a Basic and Pro report? | |
| How long do I have to wait for a report? | |
| Is my Marlowe Pro Plan based on calendar months or credits? | |
| Can I see an example of a full A.I. report? | |
| Will I still need an editor or proofreader? | |
| Is my privacy or intellectual property or copyright at risk? | |
| Do I need to be good with technology to use Marlowe? | |
| Can I publish my report online? | |
| Where can I see what BingeBooks will look like? | |